In 1999 I moved to Edinburgh, and I have never looked back!
My professional journey into mental health and wellbeing started in 2002, working for a small local charity whose vision was to enhance mental health and wellbeing for people in Scotland and beyond. 
Continuing that theme, I have become a successful facilitator of learning and development in the area of mental health and wellbeing, with a focus on creating a positive wellbeing culture in the workplace. In 2022, I took the decision to become self-employed and since then have successfully worked in collaboration with organisations to create bespoke, sustainable workplace wellbeing solutions from analysing survey data and producing sustainable action plans to education from First Aid for Mental Qualifications to Stress Management.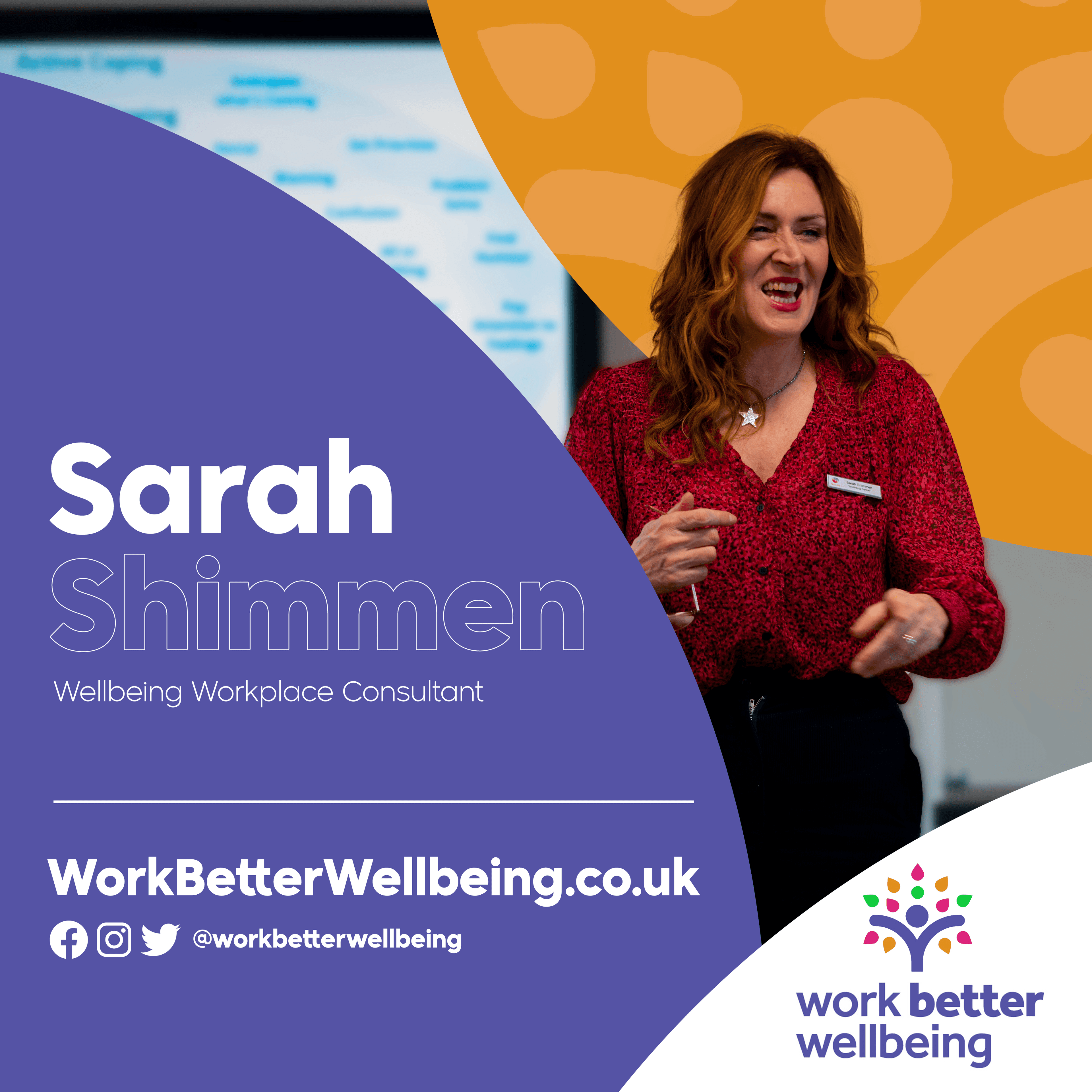 The workplace landscape has changed significantly in recent years, with 'The Great Resignation' still ongoing, and people enacting what is now referred to as "Quiet Quitting", this is when an employee mentally checks out and stops going the extra mile. It has become ever more important to create an empathetic, caring workplace that supports the wellbeing of employees.
Changing workplace culture requires commitment and investment from Leaders to create a supportive culture that prioritises employee wellbeing. Leaders can set the tone from the top by implementing strategies to promote mental wellbeing in the workplace, upskilling managers, encouraging a positive work environment, and reducing the stigma around mental wellbeing.
Five top tips to increase employee wellbeing:
Offer flexible ways of working for all your employees

Upskill and empower Managers so they can effectively manage and promote positive mental wellbeing for themselves and their teams

Listen to your employees via surveys and focus groups and follow up on the outputs

Have qualified First Aiders for Mental Health to form part of a wellbeing programme and create safe spaces for your employers to talk about their wellbeing

Create opportunities for your employees to connect and socialise
Investing is your employees wellbeing is critical to the success of your organisation.
If you want to shape a good experience in the workplace in 2024 for you and your employees, let's start the conversation today. It doesn't matter how big or small your budget is, there is something we work on together that will benefit your employees and your organisation, now and into the future.
In December 2023 and January 2024 there are three on-line public courses coming up, for these courses egg members are entitled to a 25% discount! Check it out here!
On 17th January 2023 I will be running a short event introducing First Aid for Mental Health. Keep an eye out for booking! Hope to see you there!
Sarah Shimmen, Workplace Wellbeing Consultant & Educator
Find out more about Work Better Wellbeing here.