Last year we launched egg & co, our first bricks and mortar retail space in Edinburgh's city centre. An immersive and creative hub, our George Street pop-up housed some of the most exciting female-led Scottish brands as well as offering delicious coffee, sweet treats and exclusive events. Following its huge success, we embarked on a Christmas pop-up in Waverley Market and met even more amazing ladies and businesses.
Now, one year later, we catch up with egg & co residents including The Wee Souk, Beira, Mardy Bum Active Wear, TORN Vintage, 5th Season Vintage, Hilda, and MISSA & KISSA who are flying high with new solo ventures.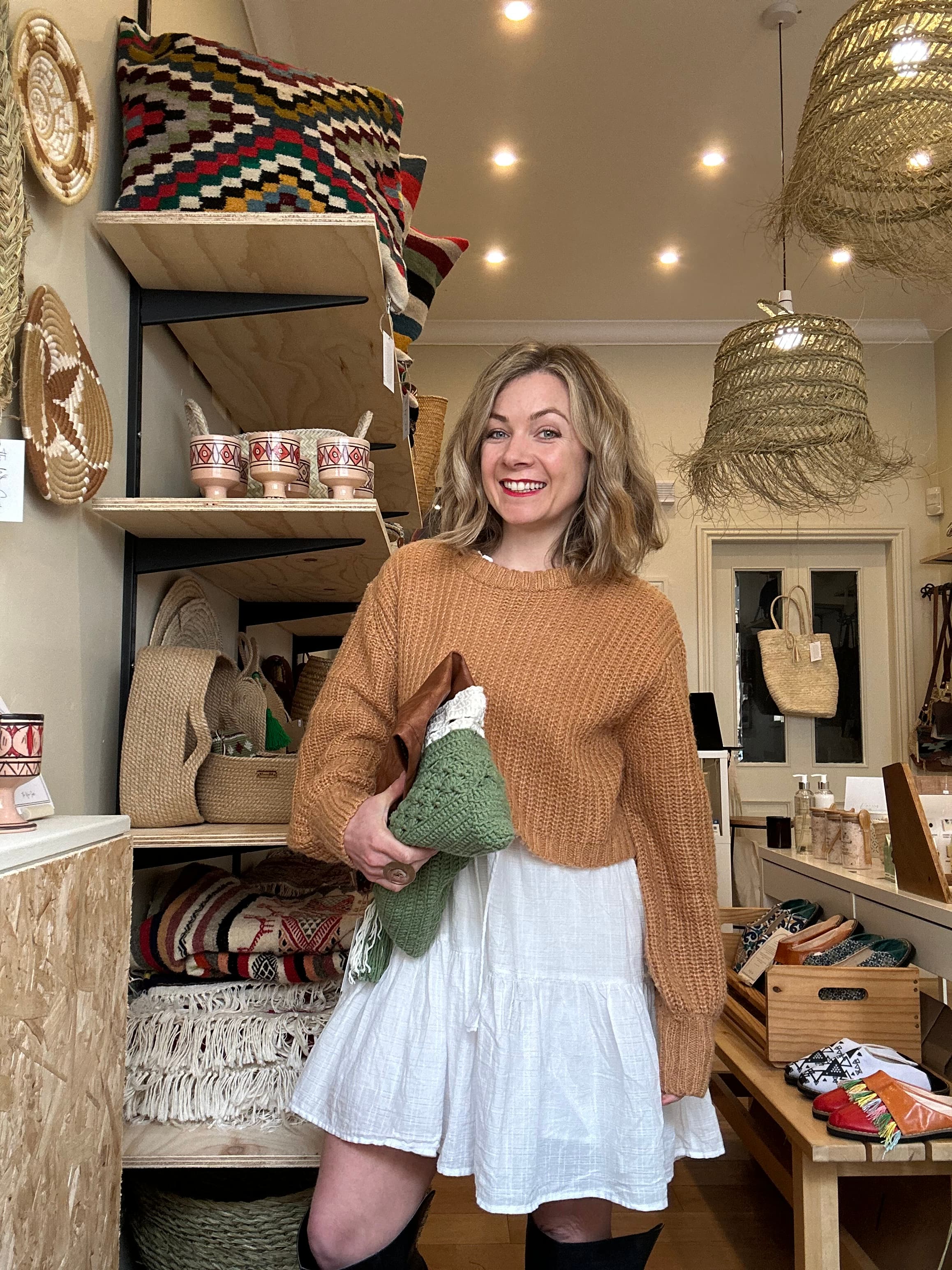 The Wee Souk
You may remember this brand for its gorgeous carefully curated collection of artisanal homeware and accessories, lovingly handcrafted by talented artisans of Tunisia. Here founder and director Kimberley Davidson shares her story.
"The Wee Souk had been a dream of mine for about 10 years but I'd never had the gumption to go for it," Kimberley admits."Then I had my first baby as a single parent during lockdown and figured I could probably manage giving it a go. I also wanted to keep my connection to Tunisia and be able to manage my own time post maternity leave was really appealing so I set up as a sole trader in 2021."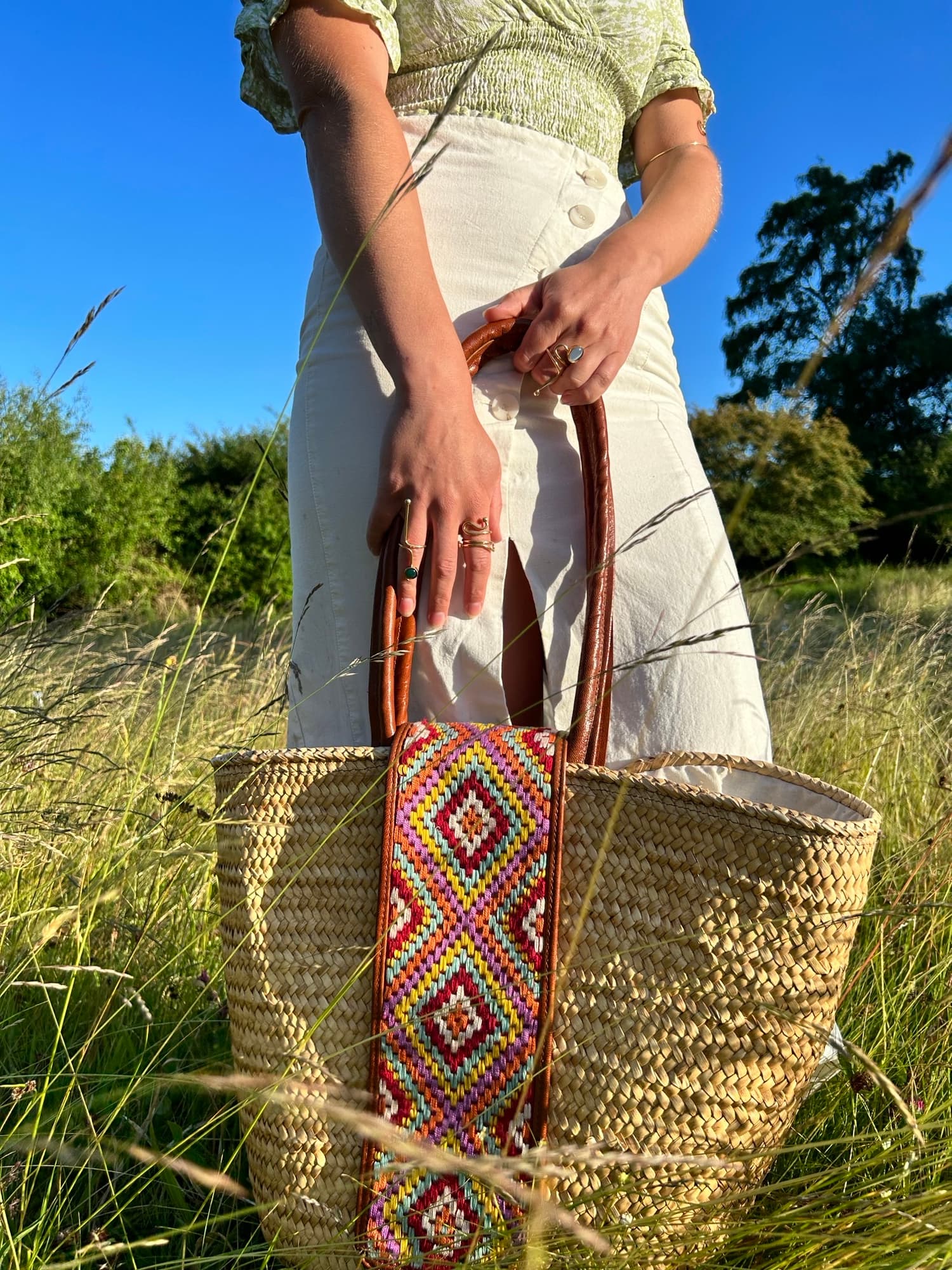 "The best thing about being at egg & co on George Street was being surrounded by other women chasing their passion, and who understood when I brought my toddler along. I still have a handful of loyal and wonderful customers from the experience as well as contact with the incredible women I met there.
"Fast forward one year and I've recently opened my first store in Galashiels in the Scottish Borders! We are still online at www.weesouk.co.uk and also doing markets and events when I can. We now have over 12 Tunisian women makers and 7 British women selling in our shop."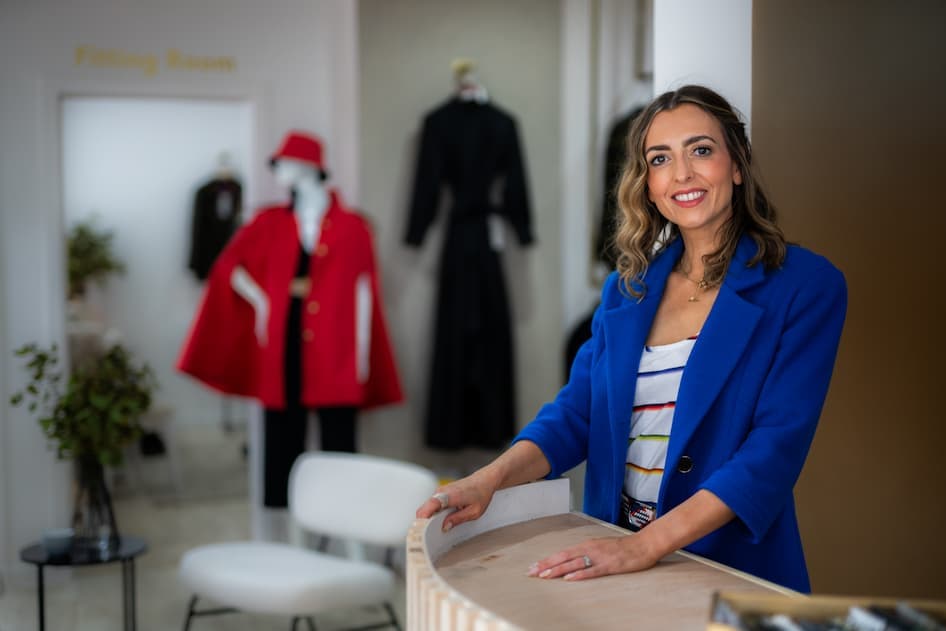 Beira
A Scottish sustainable fashion brand that creates beautiful, limited-edition womenswear, Beira stole our heart from the offset. Breathing new life into fabrics and reworking them into contemporary pieces such as blazers, jackets and dresses, they've come a long way since they launched in 2019 – and their 6 months at egg & co on George Street.
"Once my time at egg & co ended I felt like I was ready to hit the ground running on my next venture. It helped by business immensely," explains Dr Antoinette Fionda-Douglas, the Beira Co-Founder and Designer. "Not only was I surrounded by inspirational women who were killing it in their fields but I made friends for life, my brand became more well-known and we gained loyal customers who still shop with us today. egg & co allowed us to collaborate with other female-led businesses which enabled us to host pop-ups of our own with other brands too."
"Then, a few months ago, we opened our first permanent shop of our own in Stockbridge! Having our own shop is surreal. It's everything I wanted for so long but I didn't rush it and took my time. I'm so glad it has paid off. Our new shop also hosts our design studio/office space so it's fantastic to have the team all in one place. You can find us at 15 Comley Bank Road, EH4 1DS, or online at www.beira.scot."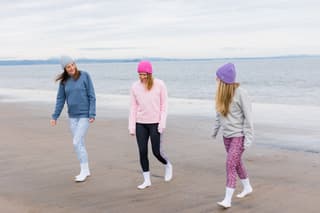 Mardy Bum Active Club
Owner Anna Cornwell wanted to create a sports brand that was less serious, less about sexy and more about making you smile. She's done a fantastic job. Since launching the business in 2021, she now has a great following for her stylish British Activewear brand that champions movement for everybody.
"I joined egg at George Street because the opportunity excited me. The idea of sharing the space, working and meeting so many other strong women in business made me uncomfortable but I knew I had to push myself out of my comfort zone," explains Anna. "I'm so glad I did too. The experience opened doors of confidence, it gave push to carry on growing and understand more about myself and what I want to do as a female entrepreneur and as a person. It helped me understand my own market and who my customer is, helped me to streamline parts of my range that wasn't selling."
"Now you can find my designs at the Mardy Bum active club HQ, 32 Marchmont Road. I use the space as an office, retail space and meeting point events and being part of a community of local independent shops. You can also shop online at www.mardybumactiveclub.com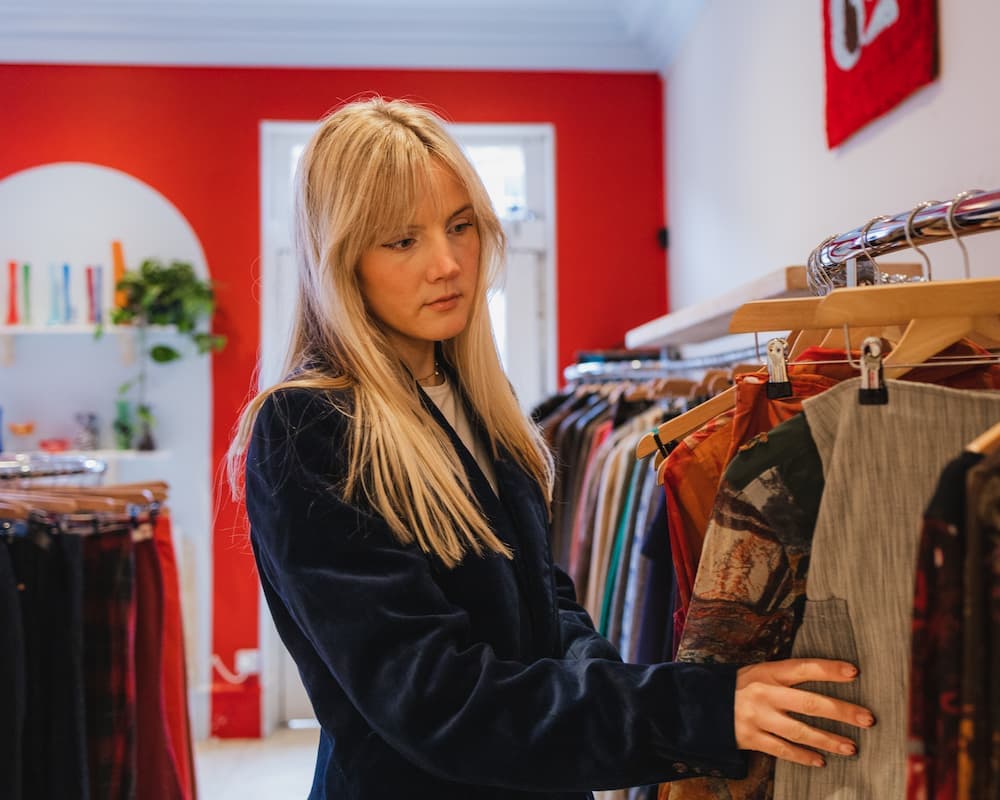 5th Season Vintage
Lauranne Bourgaux founded 5th Season Vintage in 2019 after moving from Brussels to Edinburgh with one goal in mind: to work within the sustainable fashion industry and to be aligned with her values. Here she talks about the power of pop-ups, expanding the business and opening a bricks and mortar shop…
"Having an eye for quality vintage fabrics and styling fashion, I started selling vintage on the trading app Depop from my bedroom," Lauranne unveils. "My shop then organically flourished and it became a top seller on the app. Fast forward a couple of years and thousands of sales later, 5th Season moved into a studio space and started taking part in long term pop-up shops."
"Being part of egg & co on George street and Waverley Market was a great opportunity for the business to expand and connect with its customers in real life and reach a new demographic. We grew over the weeks and soon found out we were establishing a strong connection with our returning customer base.
"The success of all the pop ups gave us the confidence that IRL sales worked for us as a brand that had originally started online. Connecting with likeminded supportive female business owners was a highlight of the experience. I felt part of a community of female entrepreneurs who all had a vision.It inspired us to go forward with our own dreams and follow our ambitions."
"The pop-ups allowed us to considerably grow our income and with that we were able to re-invest it into the business and open our own bricks and mortar shop in February 2023. Our flagship store can be found on 28 Haddington Place, EH7 4AF, Edinburgh."
Hilda
A brand born from a passion of growing and caring for houseplants, Hilda Houseplant Studio is the brainchild of Rosanna Costello who officially launched the business in November 2020.
"egg & co wasn't my first rodeo when it came to pop-ups," says Rosanna. "I had done virtual Christmas Markets (yes, that was a thing) and the very popular Leith and Stockbridge markets, which I continued to do most weekends, in the snow and sunshine! I also had my first pop up at Space at Seventeen in Stockbridge at the same time that I joined egg & co George Street. The juggle was very real but I'm so pleased that I said a big YES to both."
"They were very different experiences but I learnt a lot from both. egg & co absolutely opened doors for me - it allowed me to host my very first in person Houseplant Hospital, which I used to host from my living room on Instagram Live every Thursday. It helped me meet new customers and interact with other small business owners to share insights on the retail market and pick their brains on the 'fun stuff' like systems/accountants/social media algorithms!"
"Now, after 4 months of renovating a property, I'm delighted to announce my very first shop is now OPEN at 128 Newhaven Road in Edinburgh. A houseplant haven for all the local residents, plus a houseplant hospital to bring your plants that need some extra TLC. We will be bringing delicious coffee into Hilda very soon too… Watch this space!"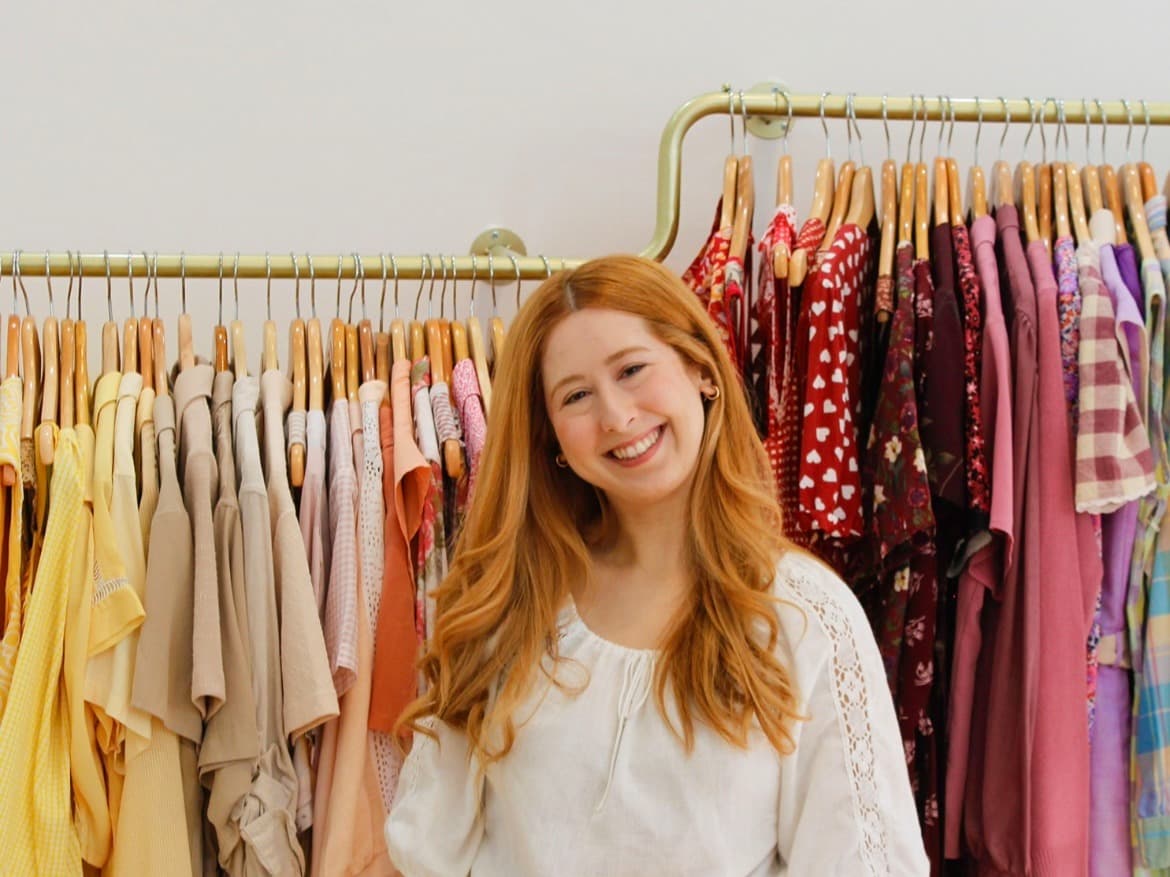 TORN vintage
Offering some of the best contemporary looking vintage womenswear and accessories in town, TORN vintage was a huge hit at both our egg & co pop-ups.
"I launched TORN vintage as I was struggling to find a one stop shop for contemporary looking vintage that would be super easy to integrate to any wardrobe," explains Vassia."This meant staples as well as timeless pieces that would never go out of style or look dated! I found myself looking in multiple places and having to shift through so many quirky and dated pieces to find those timeless ones. So, I thought, why not do it myself!"
"egg & co opened up a supportive network of wonderful women which is absolutely paramount to me. It also offered my business the opportunity to test the brick-and-mortar waters without being tied to a long lease. It was a huge success for TORN vintage so I've finally felt ready to open my own shop! You can now find us at 11 West Port at Edinburgh's Grassmarket for all your sustainable wardrobe needs!"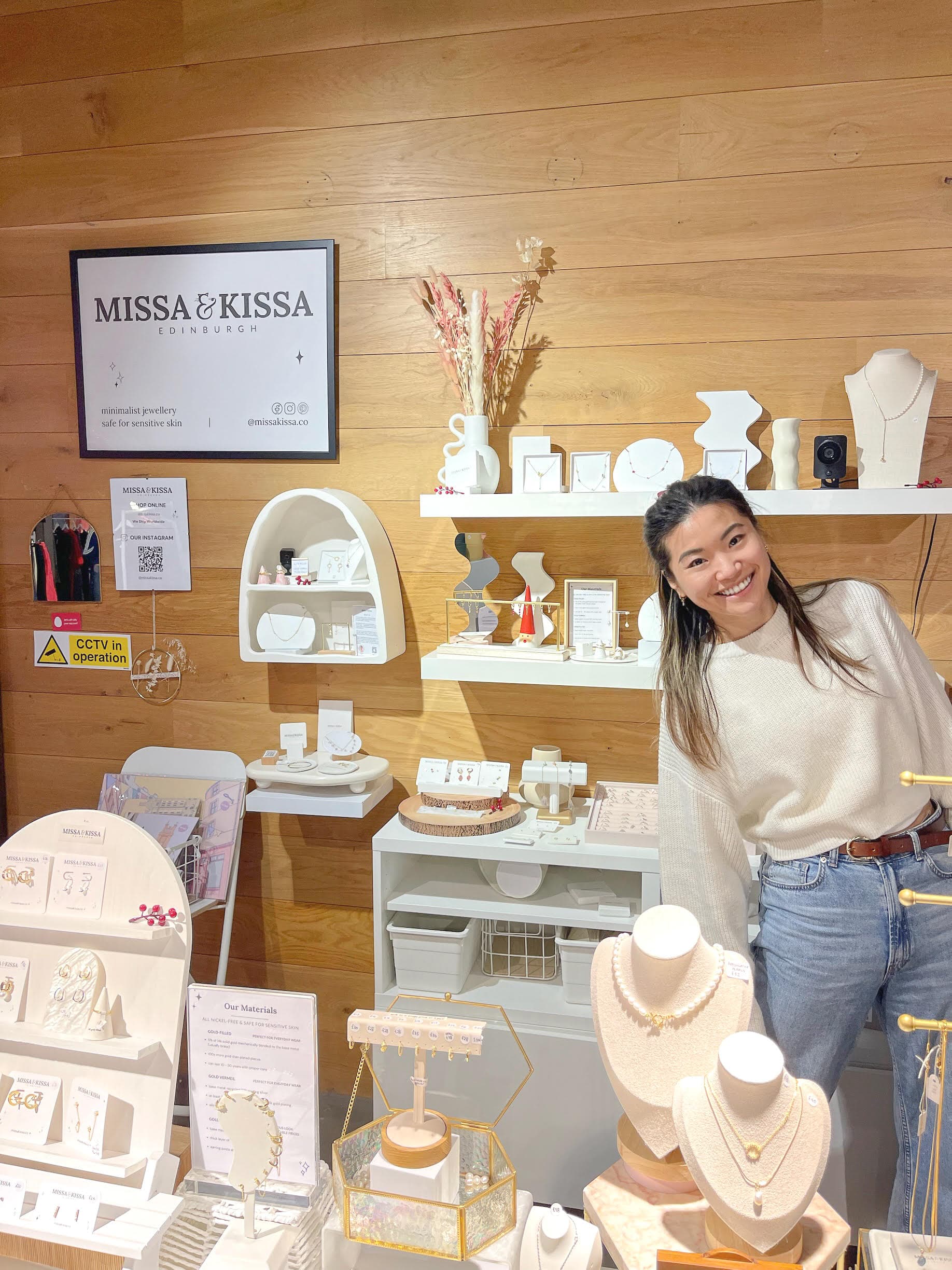 MISSA & KISSA
Edinburgh-based demi-fine minimalist jewellery brand MISSA & KISSA joined us at both our egg & co pop-ups. Here owner Cecilia Lai shares her thoughts on the experience.
"I launched MISSA & KISSA in September 2021 and joined egg & co when my business was just 5 months old. I've talked about my journey with egg & co openly in a podcast called None of Yer Business, from my excitement about joining to the anxiety I experienced while preparing for my first pop-up. I also shared how my confidence gradually grew throughout the experience and how it truly was an amazing experience that spoke volumes about my business and led to numerous incredible opportunities."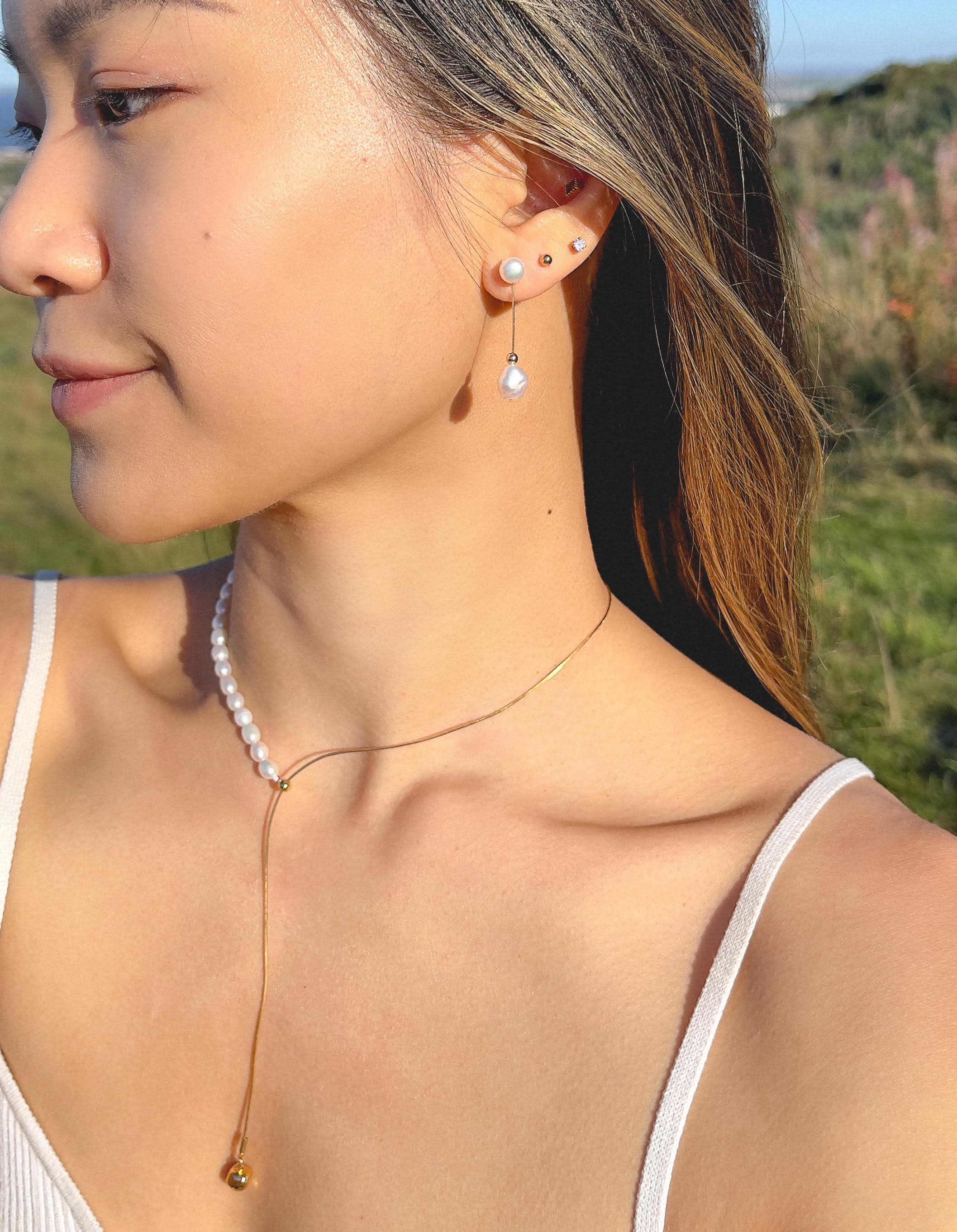 "The amazing crew of other brands at egg & co is what I liked most about it. It's like we formed our own little squad - supporting each other, cheering each other on, and having a blast together. It also opened the door to a whole new world of customers. So many of them have become loyal fans of MISSA & KISSA! Both popups drove a growth spurt for us, even earning us a shortlist for Emerging Jewellery Brand of the Year with Retail Jeweller!"
"If you'd like to shop the collection, we can be found at our shared shop Jaune on Rose Street as well as at Scottish Design Exchange in Glasgow and Edinburgh. You can also shop online. We are currently working on designs for our first international stockist while also planning for a move to a bigger studio - exciting times ahead!"