Take a look inside 190 Ferry Road, an exclusive semi-detached five-bedroom townhouse in Trinity, on the northern side of Edinburgh. It's been extended and upgraded by its current owners and there's now a new kitchen, recently installed washrooms, a landscaped garden, and generous private parking, as well as 5 public rooms. Here, owner Karen shares what she loves most about the property…
How long have you lived in the property?
We've lived here for 4 years. It took a lot of work to get it where it is today but it was worth it. We knew instantly that the size of the garden was great for a growing family and for entertaining. It also has a lovely outlook and lots of original features and fireplaces.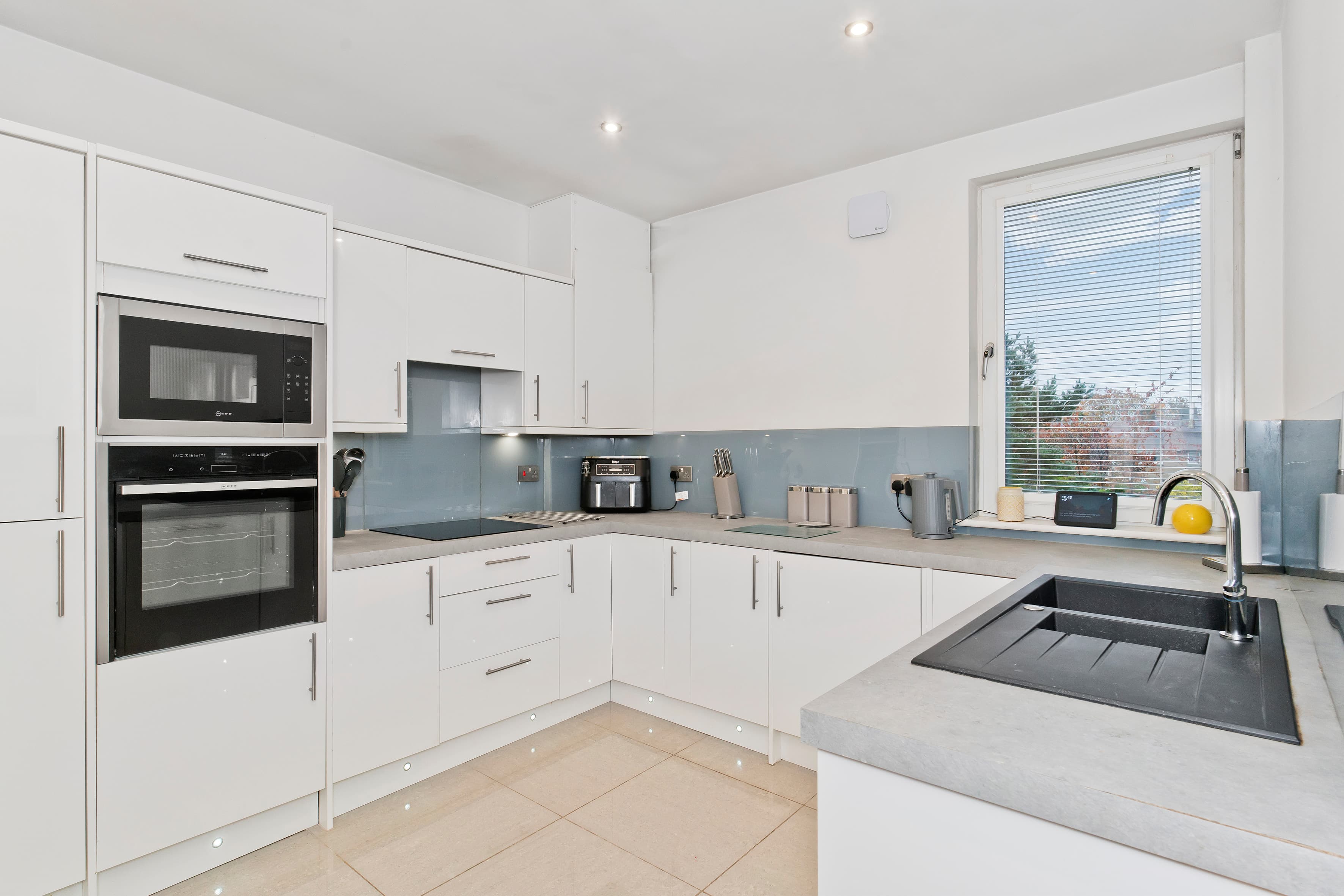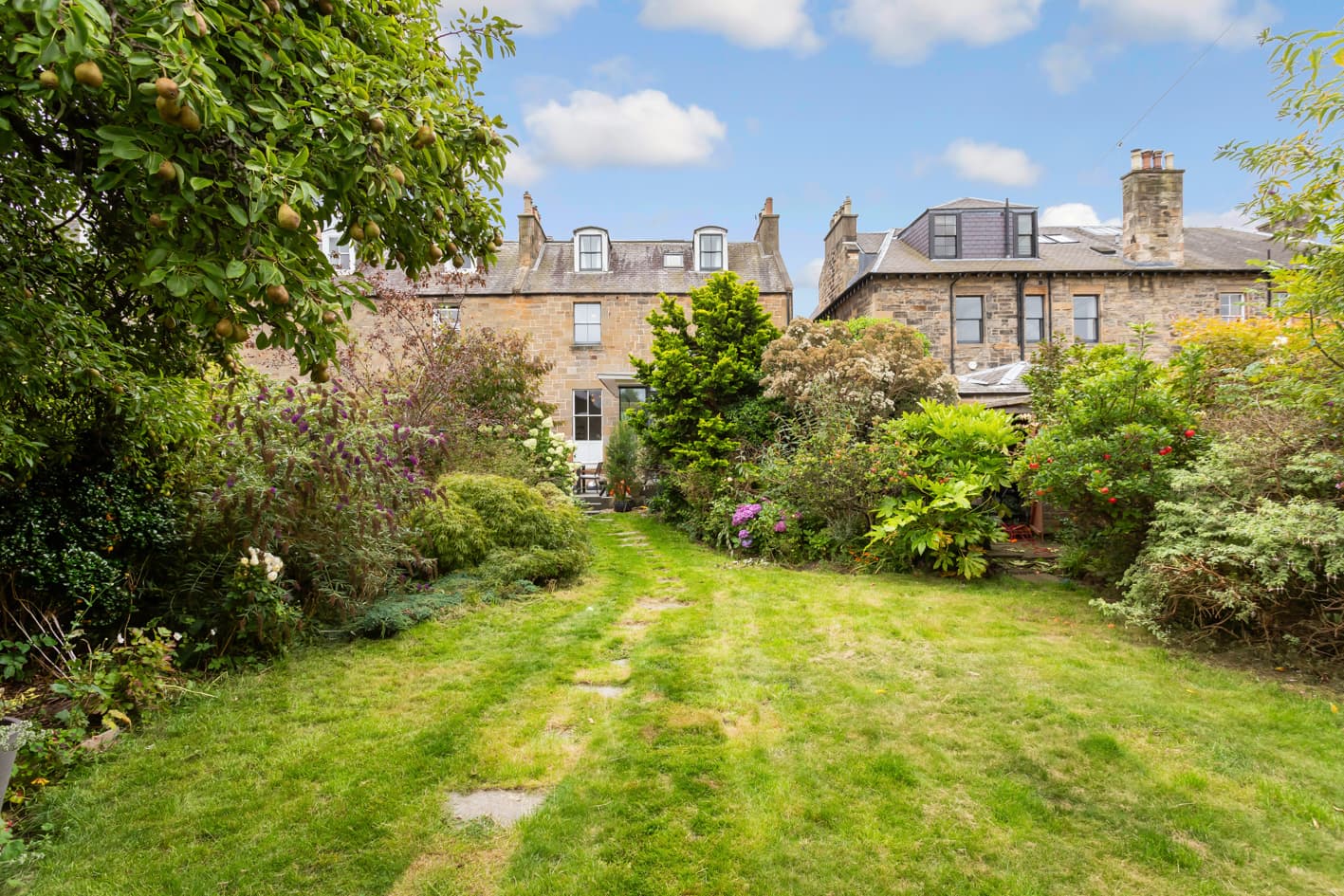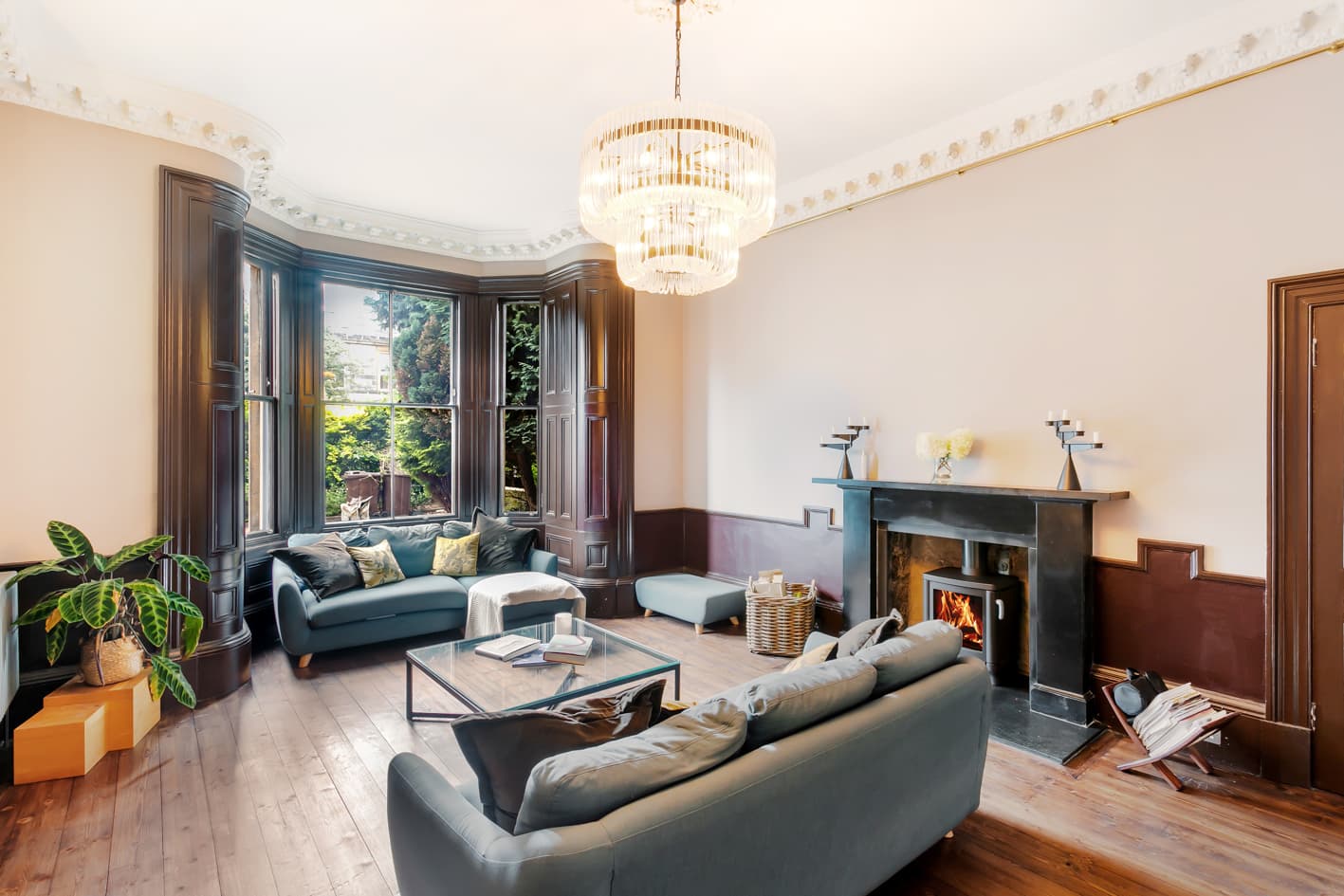 Best thing about your property?
It's unique and welcoming. The flexible layout and space are great too. It also has a fantastic location within the Victoria Park conservation area.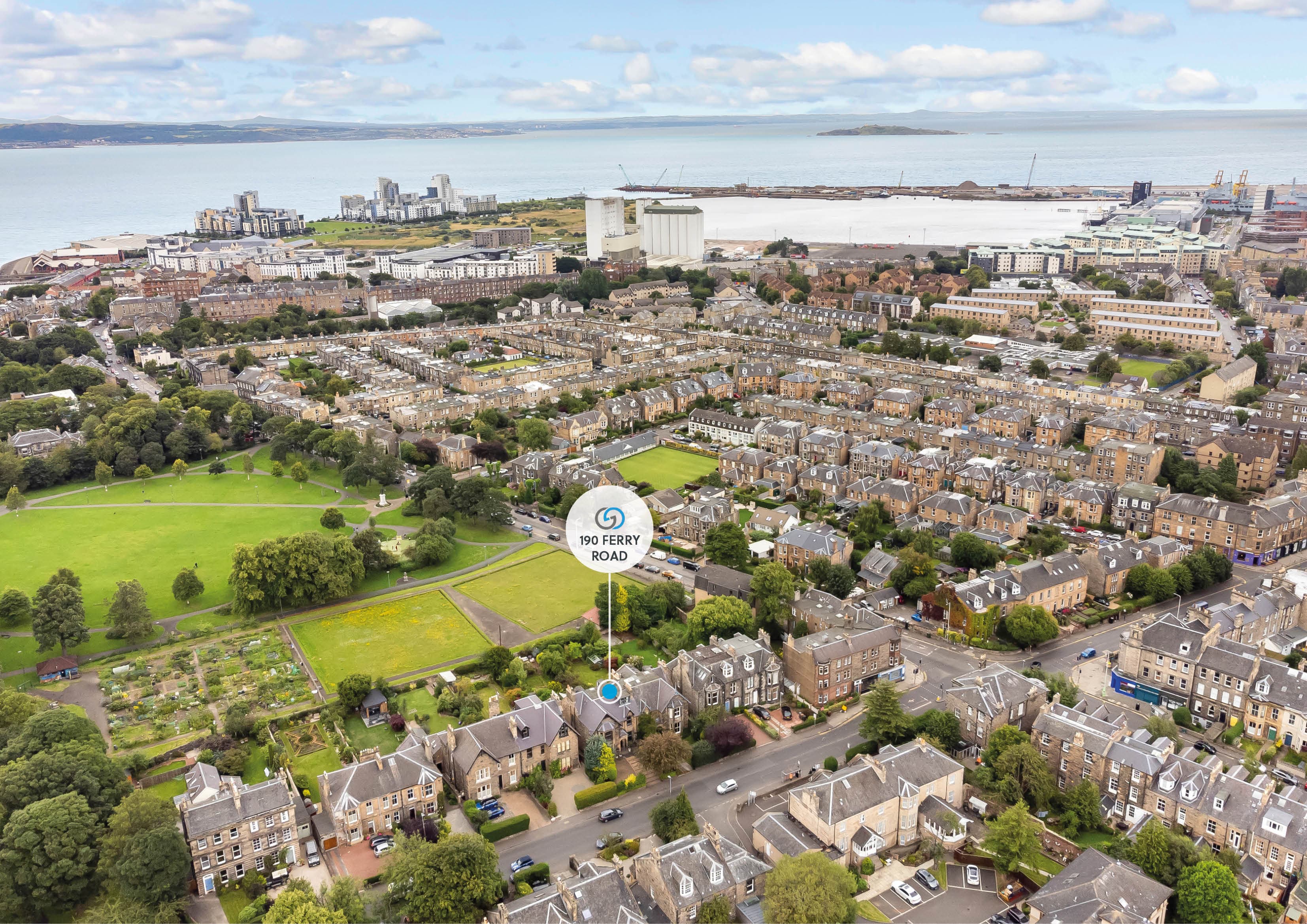 What do you like most about the location?
It's 20 minutes from town and 10 minutes from the water. It's straight onto the cycle paths. The new tram line is really close and perfect for getting in and out of town.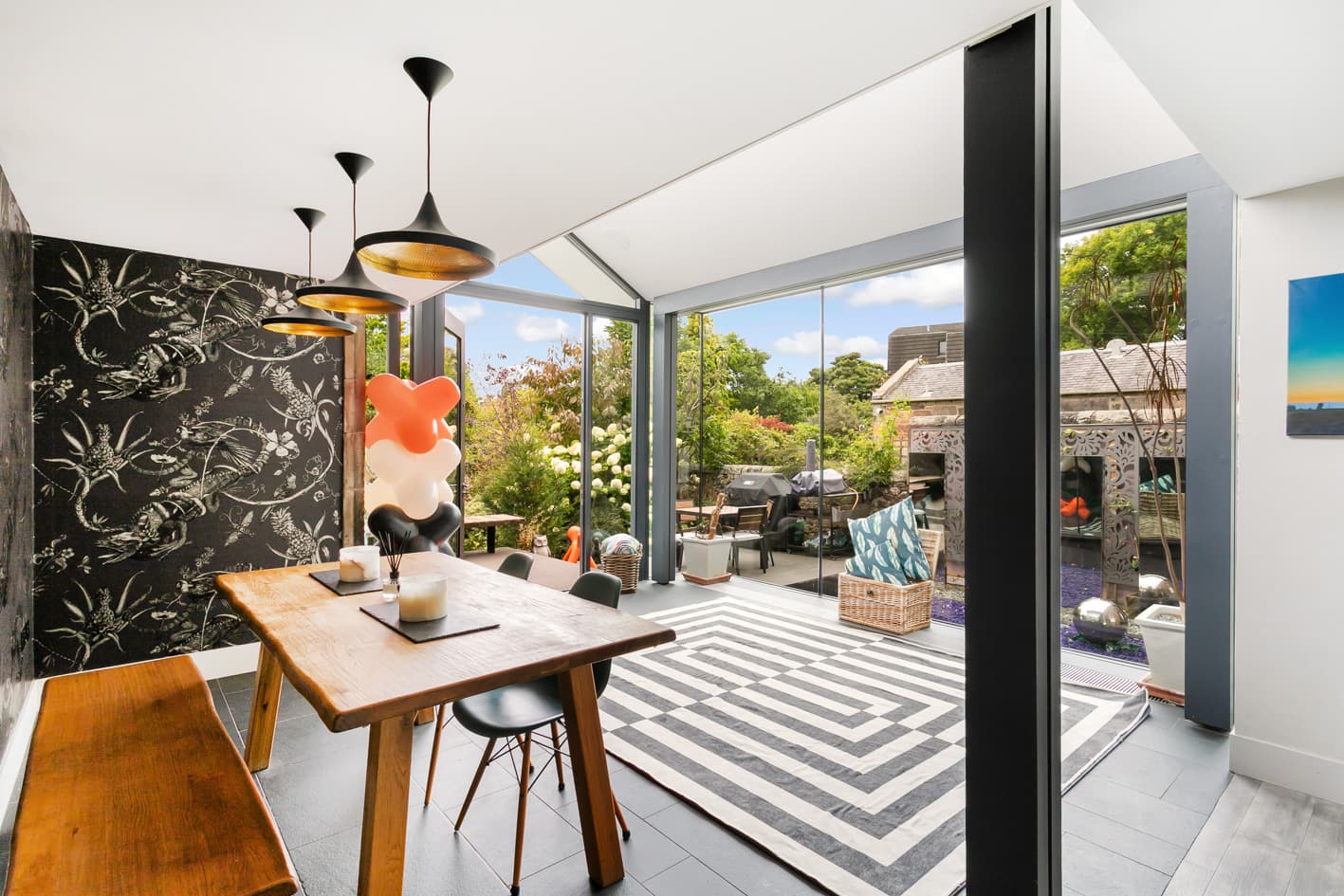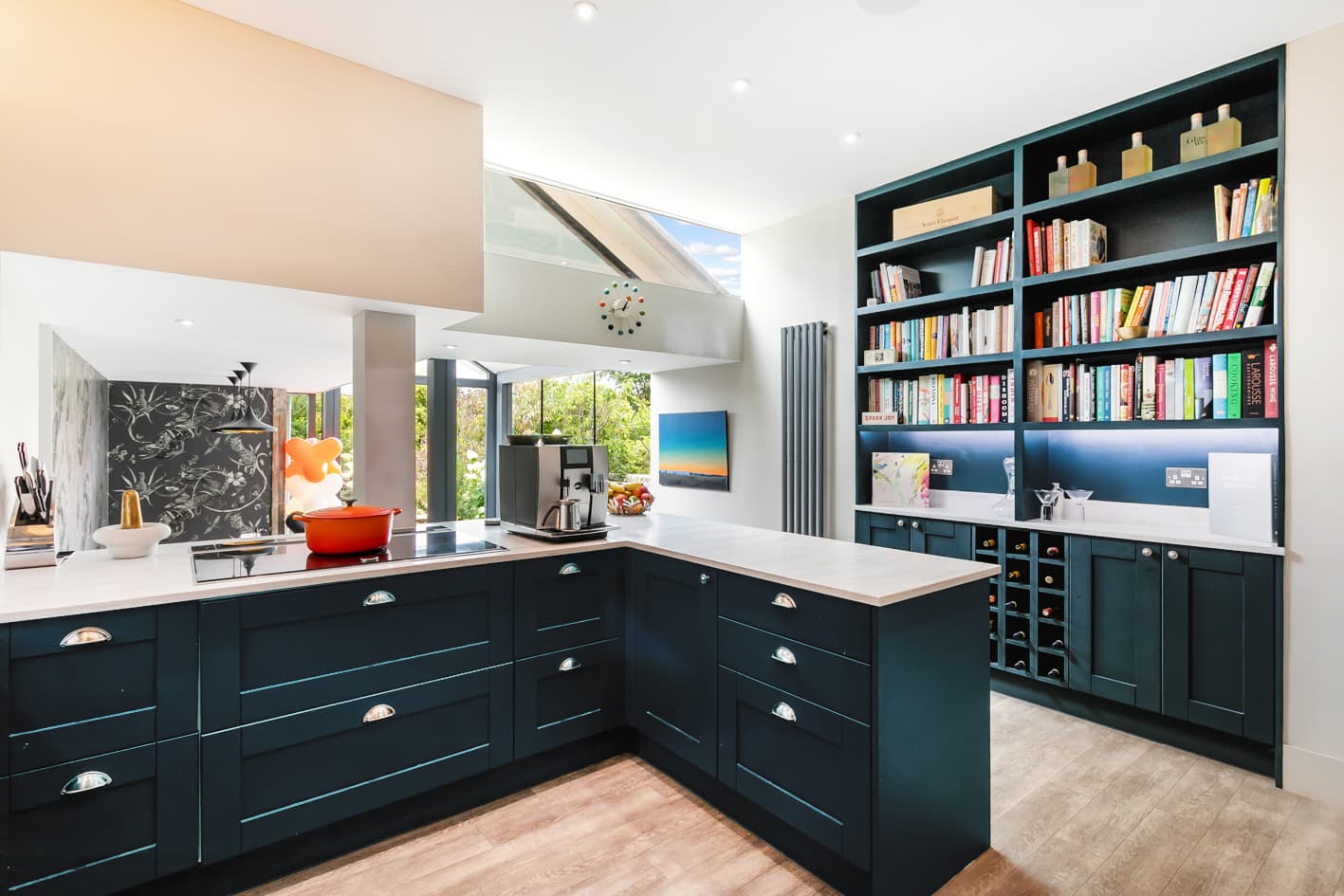 Your favourite room in the house?
The music room is the most beautiful space. It's calm and relaxing. The most used room is kitchen/sunroom. It feels like the inside and outside space merge together and it's great for watching wildlife who visit the garden. It's a very sociable space as it opens straight into the garden. Great for entertaining and summer BBQ's.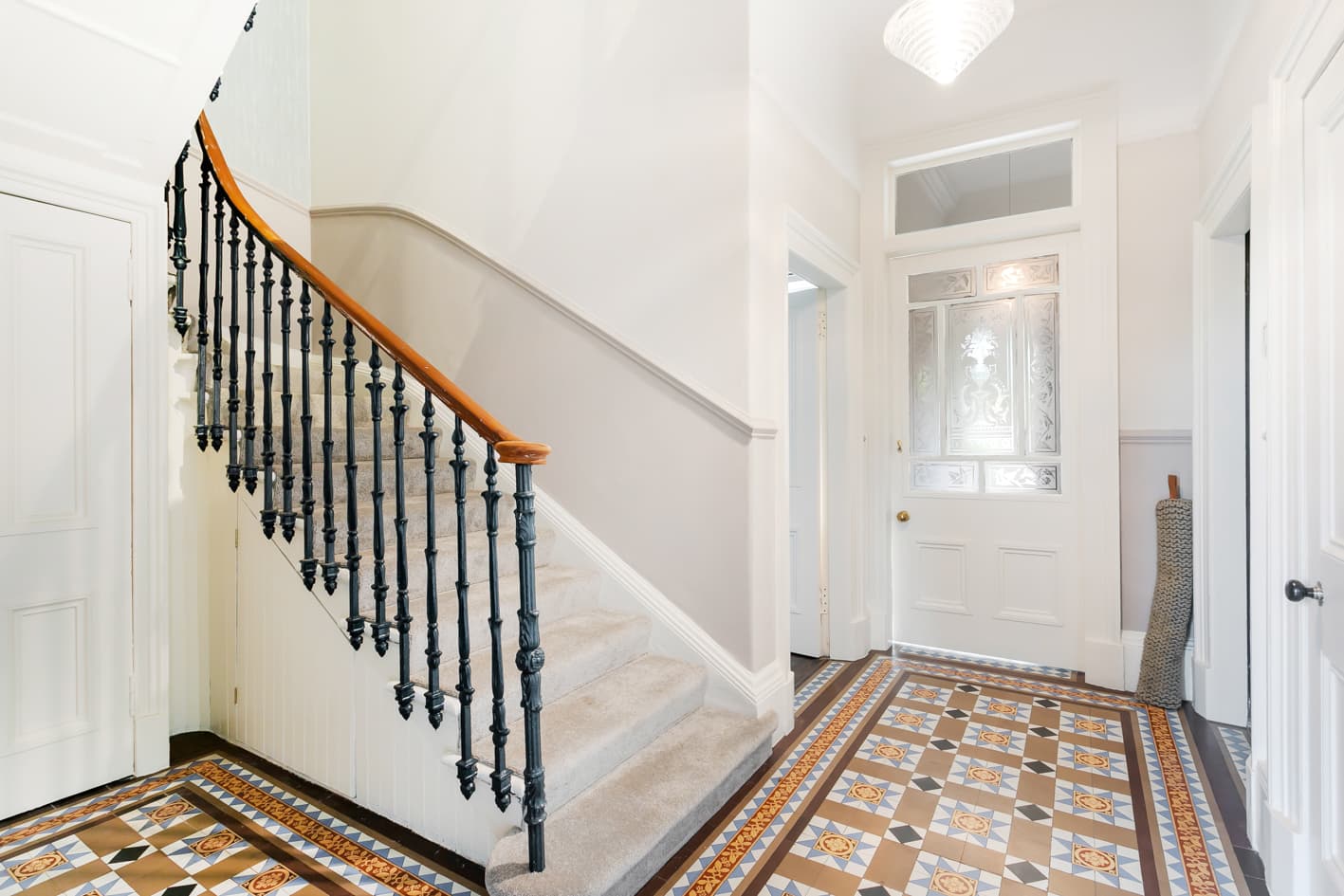 Best investment you've made in your home? 
There's been a lot of investments during the restoration but I love the beautiful original Victorian tiling in the hall which we uncovered during a fortunate accident when the wooden flooring had to be ripped up. They were lovingly restored by Contemporary Conservation Mosaic and are definitely one of my favourite features of the house.
190 Ferry Road is currently for sale with our egg partner Gilson Gray. To view the listing, click here.  For more information on our estate agency partner, as well as their exclusive offers for eggs, click here. Paying egg members receive a £400 discount on houses valued up to £400k, and a scaled 10% discount on values thereafter. Non-paying members receive a flat £350 discount on estate agency fees as well as 10% off conveyancing.
To stay up to date with the latest egg news, sign up to our newsletter. You can also join our egg Facebook page here.